Normally, when you ask a man who has his first child later in life about fatherhood, you can't shut him up about the wonders of becoming a parent.
It speaks volumes about jazz musician Vince Jones that he does not fall into this category.
When interviewed in 2007, he explained that he had never been married because he has been "married to music for 35 years".
"She's a wild and wonderful partner," he said. "If I treat her well, she brings much pleasure to me and others too.
"I love children but I never had my own because I never stopped and I think you've got to be around them."
Well, some things change and some things don't.
It's only well into the fag end of the interview that Jones reveals that he now has a child, a two-year-old daughter, and that he loves her very much.
That she's called Sonny, after jazz legend Sonny Rollins, tells us that Jones is still married to music.
Proof - if it were needed - comes from the fact that Jones would much rather talk about Sonny the sax player than Sonny his only child.
"Coming back to what we were saying before ... when you don't play what you know, can you hear that in Sonny Rollins' playing?" says Jones.
"It just comes out: he says the same, he doesn't know what's coming out."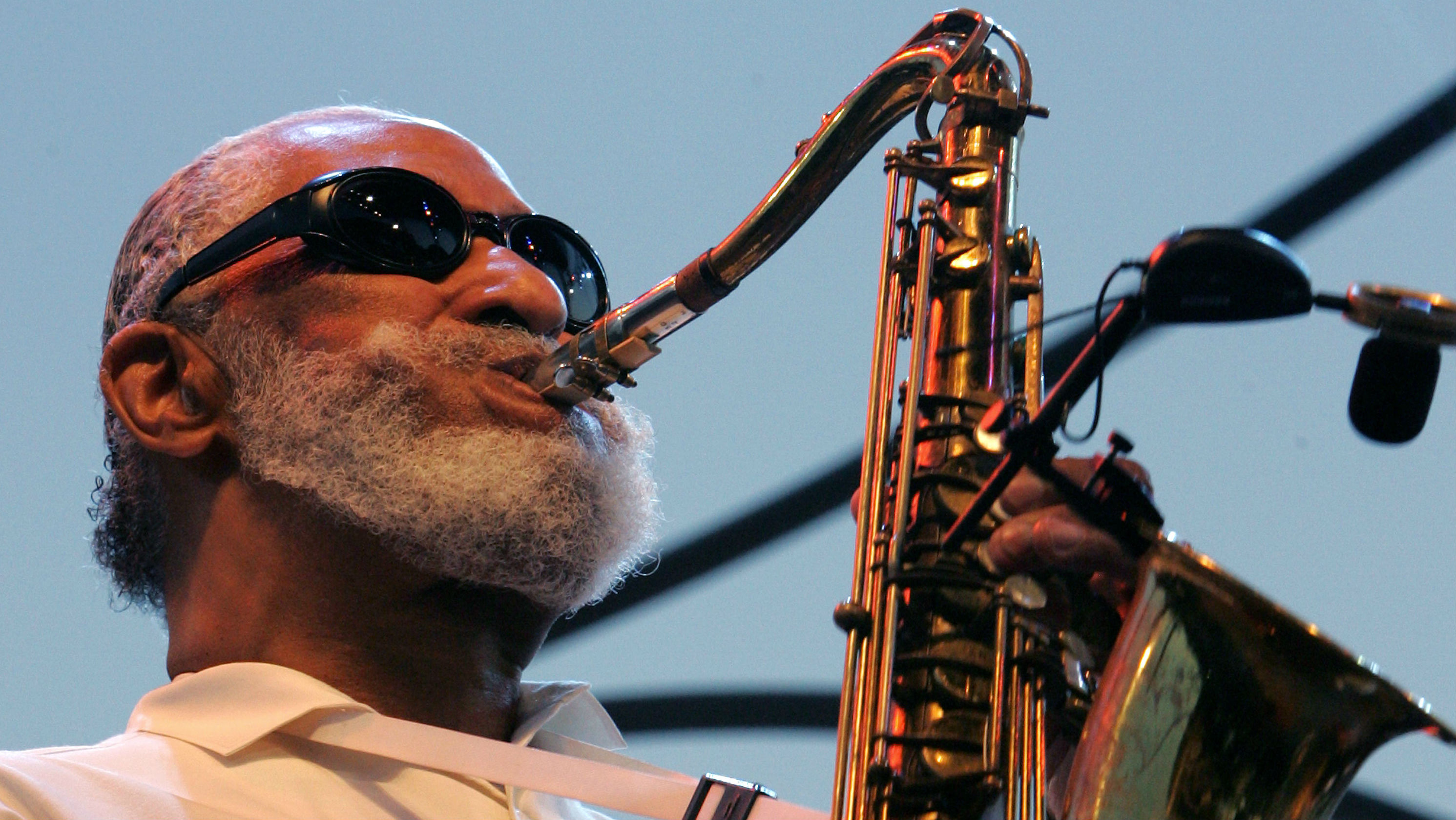 Sonny Rollins.
In person, Jones is off-beat, left-of-centre in a couple of ways, charming, humble, frustrating, eccentric, erratic, obsessed, provoking, wise and vague.
He's that rare and precious creature, an artist whose love for his art leaves no room for much else, including his own place in the world.
"The best comment that someone can give me would be, 'I love that note', or 'That song hits me in the heart'," he says.
Vince Jones. Picture: CHRIS BECK
"As they say, art can make the unclear clear or the mystery evident.
"The lyric combined with the music is such a great opportunity that I don't want to waste it or screw it up."
He reveals that he has spent the couple of hours driving from his property in Milton to Wollongong practising his bebop riffs by singing along to music.
"You just have to keep going, you have to keep stretching yourself, that hour or two every day.
"Every day you have to do it or you lose it."
He's come up for the funeral of a childhood friend; Jones came to the Berkeley Migrant Hostel at the age of 10 and his family settled in Towradgi a year later.
His father was a semi-professional musician from Paisley, near Glasgow, and an electrician who became a union rep on the Port Kembla wharves.
Any musical education came from his father, who would introduce him to the American greats, Duke Ellington, Oscar Peterson and Erroll Garner.
He reckons he's done 5000 gigs since his first outing at the now-defunct Wollongong Workers Club, where he jumped up on stage with a trumpet connected to a wah-wah pedal in a jazz-rock outfit called Audium.
In those days - long before the arrival of Eric Dunan, jazz director at the Wollongong Conservatorium - there was nothing here to hold a jazz musician.
So Jones moved to Melbourne at the age of 18, though he later returned to Coledale in the 1990s and stuck around until he moved to Moruya, then Milton, five years ago.
Along the way, he's become famous in certain quarters - more in Europe and the United States than in Australia - but more importantly, he's stayed true to himself.
"I believe [music] may be a calling and if you don't listen to it, you may lead a life of disappointment, wondering what you may have created," Jones said in a 2008 interview.
"For example, if Frank Lloyd Wright hadn't listened to the call, just imagine a world without his influence on architecture.
"Or Picasso, Matisse or Miles Davis or Mozart or Bach or Sarah Vaughan or Billie Holiday and their influences on image and music.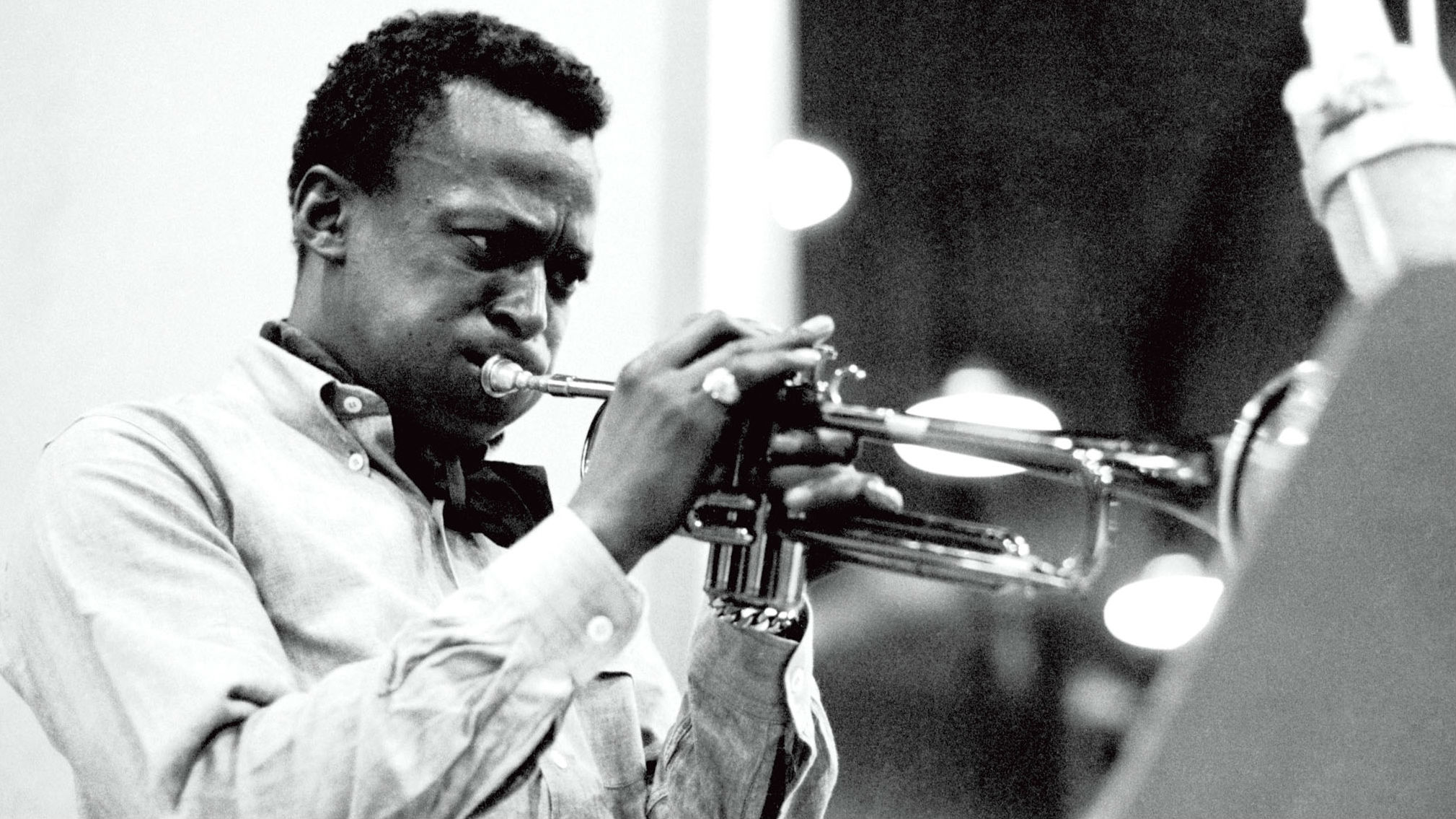 Miles Davis.
"I think the jazz musician is driven by the creative urge that these people were driven by."
Jones is down on the likes of Kylie Minogue because it's more about her than about the music.
"Of course it's not fair, but at the same time, I know that I haven't sold out," he says.
"It gives me an inner strength to know that I have been true to my initial direction.
"It wasn't about me, it was about the music."
If he's down on Kylie, it's nothing on the contempt he expresses for competitive music talent shows like The Voice or Australia's Got Talent.
Since when was art or creativity about competition?
"Most musicians are equalists," he says.
"Most musicians will align themselves with Hugo Chavez against George Bush.
"There are not many people standing up and speaking against the incredible push of the last phases of capitalism.
"Yes, of course I feel like a lonely voice but the attitude of the media is just to ignore me. That's the best way to shut me up.
"I have felt ignored, but it doesn't matter.
"It's one of the elements that keeps you on your path."
He talks of Gil Scott-Heron, the unique voice who told us that the revolution would not be televised, and who died in 2011 after many years of cocaine use and prison sentences.
Jones remembers seeing Scott-Heron alone and busking in Central Park, New York, in the early 1990s and reckons his problem was not drugs, but the inability to pay for drugs of the right quality.
That said, Jones' marriage to music has even precluded drugs of any sort. A bit of dope as a youngster, a drink at Christmas, but otherwise nothing.
"He was forced off the rails. They set him up," he says.
"They knew how to stop him travelling."
Sax player Art Pepper - a notorious and long-term heroin addict who died in 1982 - once told Jones that you could get there without drugs.
"He said that drugs distracted you from the daily disappointments and accelerated your death and your creativity.
"If you keep your mind focused on the music, you won't need it. It was really good advice."
So what's the advice that Jones gives his students?
"Stretch and look for what you don't know," he says.
"You only have a split second but look for something that you haven't practised.
"I sit on a branch and I learn how to fall off it really beautifully - that's the key."
He tells the story of jazz trumpeter Miles Davis who sees a note ahead of him that was like "a Lamborghini and lots of beautiful women" - and he decides not to play it.
"He always said it's not what you play, it's what you don't play," Jones says.
"It's not what you know, it's what you don't know.
"If you're on stage and you're rattling off all the licks you know - D7, E flat, F minor seventh - you could do that forever but it's not music.
"I want to be inside every atom of every note. That's my objective.
"That's what I teach the students - own everything.