Jervis Bay could carve out a name for itself as Australia's best place for same-sex couples to tie the knot, if changes to the Australian Capital Territory's marriage laws succeed.
A bill before the ACT Parliament would extend marriage to same-sex couples, and is expected to be passed into law next month.
And with Jervis Bay being part of the ACT, as well as being internationally renowned for its beauty, it could become a top destination for marriage tourism.
Wollongong marriage celebrant Paul Greer said he would welcome the chance to marry same-sex couples under the new law in Jervis Bay.
''It's a lovely place to get married,'' he said.
''I think there will be an opportunity for people to take up the ACT law there.
''People are looking for alternatives because who knows what will happen at a federal level? The jury's still out there, but support is growing for marriage equality.''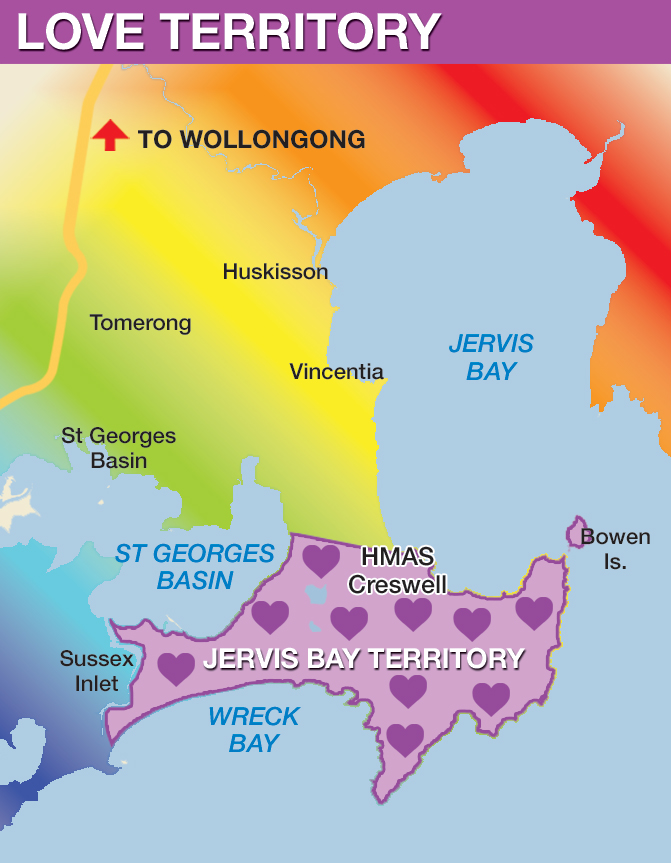 But the window for same-sex weddings at Jervis Bay could be limited.
New Prime Minister Tony Abbott has signalled his intention to overturn any changes made in the ACT, as the federal Coalition opposes same-sex marriages.
But there is uncertainty about what it would take for the Commonwealth to strike it down, and the new government has requested legal advice on the matter.
In the meantime, Karen Atkinson, who owns the Bay of Plenty Lodges in Jervis Bay Territory, said she would welcome a change in the law so more same-sex couples could tie the knot there.
''Bay of Plenty Lodges hosts five to six weddings per year and these have regularly included 'commitment' ceremonies by same-sex couples,'' she said.
''All the couples who get married at Bay of Plenty Lodges seem to share a common devotion to each other, regardless of their sexual orientation, and we think it would be good and right that this is reflected by the same treatment by the law for everyone.
''And yes, we also reckon it is nicer getting married at Bay of Plenty Lodges than just about anywhere else.''
Mr Greer said the legalisation of same-sex marriage could prove a tourism boost for the surrounding region, as while marriage ceremonies would take place in Jervis Bay, the reception may be held at a different venue nearby.
Shoalhaven Mayor Joanna Gash opposes changing marriage laws to include same-sex couples, but she said she would welcome anyone to come and get married in the region.
''I encourage anybody to come to the area for tourism,'' she said.
''My views on the issue are well known, but if the ACT decides to do that [in Parliament], that's for the individuals to decide.
''If they want to come and enjoy [the Shoalhaven], they are welcome.''