For close to 50 years, the Port Kembla Mermaids have been doing more than powering through the water.
Members of the swimming club have learnt to swim during their time in the group, been supported throughout illness and injury, and felt comforted following the death of loved ones.
In short, the club is about more than just the laps.
Mermaids' captain Dee Dare, who has been swimming with the club for more than three decades, discovered this on her first day in the water.
She had been asked to help teach swimming, but felt she should improve her confidence in the water and earn her bronze medallion (the minimum standard to be a life saver) before she started, so it was suggested she join the Mermaids.
Within minutes of showing up to her first weekly meeting, she was told to jump in and test her abilities in a 50-metre race.
"I got to about 20 metres and was worn out, but looked around and no-one else had stopped, so I thought I better keep going," she recalls.
"I turned around and got about halfway and thought I couldn't go any further.
"But the other girls had gone to the desk, found out my name and cheered me home.
"It's a very supportive club; when you come along here it really does help you."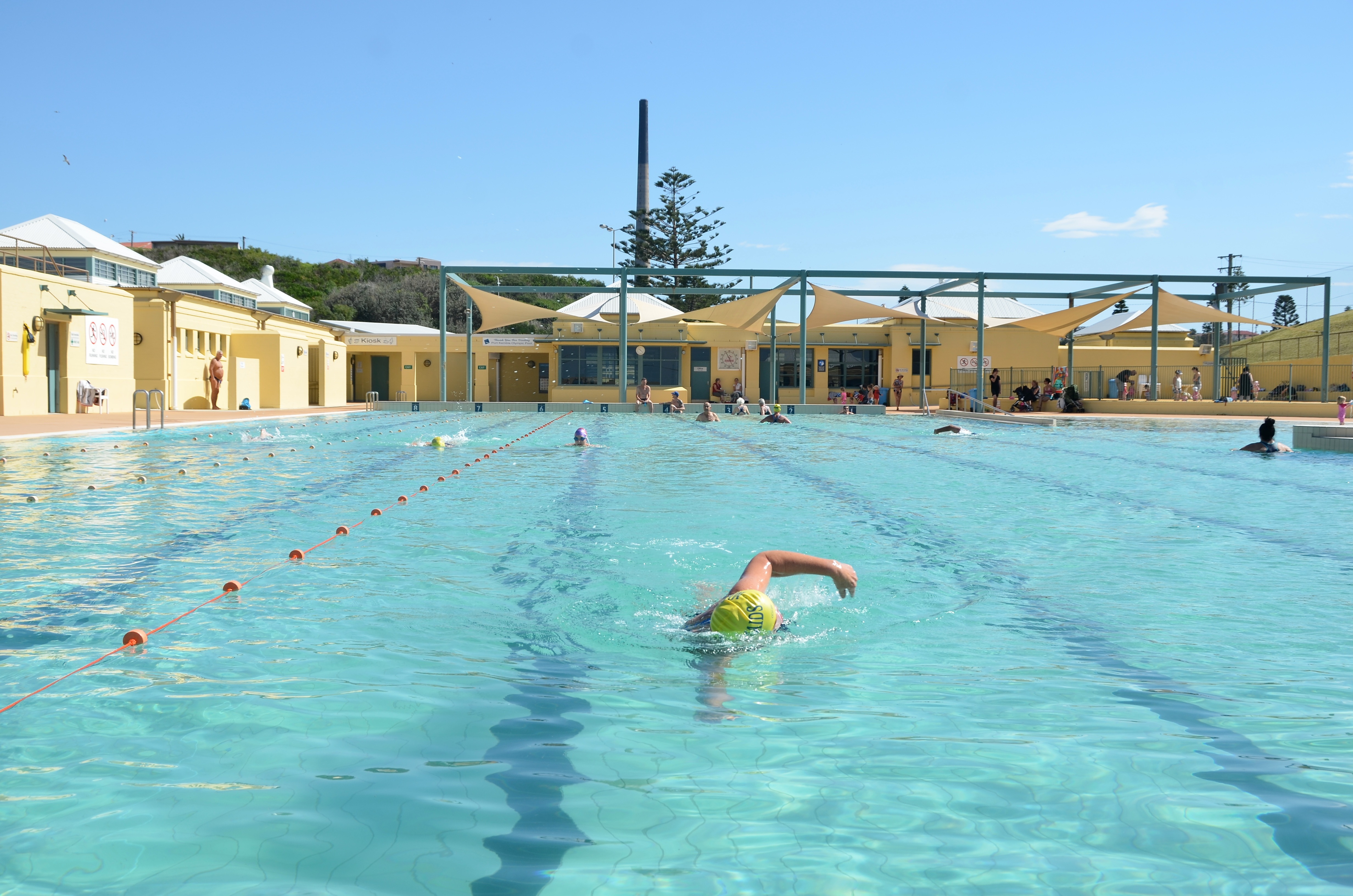 Image from the Mermaids photo book. Picture: Nina Kourea
Club president Joan Napper originally joined the club about 30 years ago as a way to keep swimming and stay fit after competing in the sport competitively for a number of years.
Like many of the other women, some of whom travel up from Gerringong each Thursday morning to swim at Port Kembla, she found it was the friendships she formed that kept her coming back for more.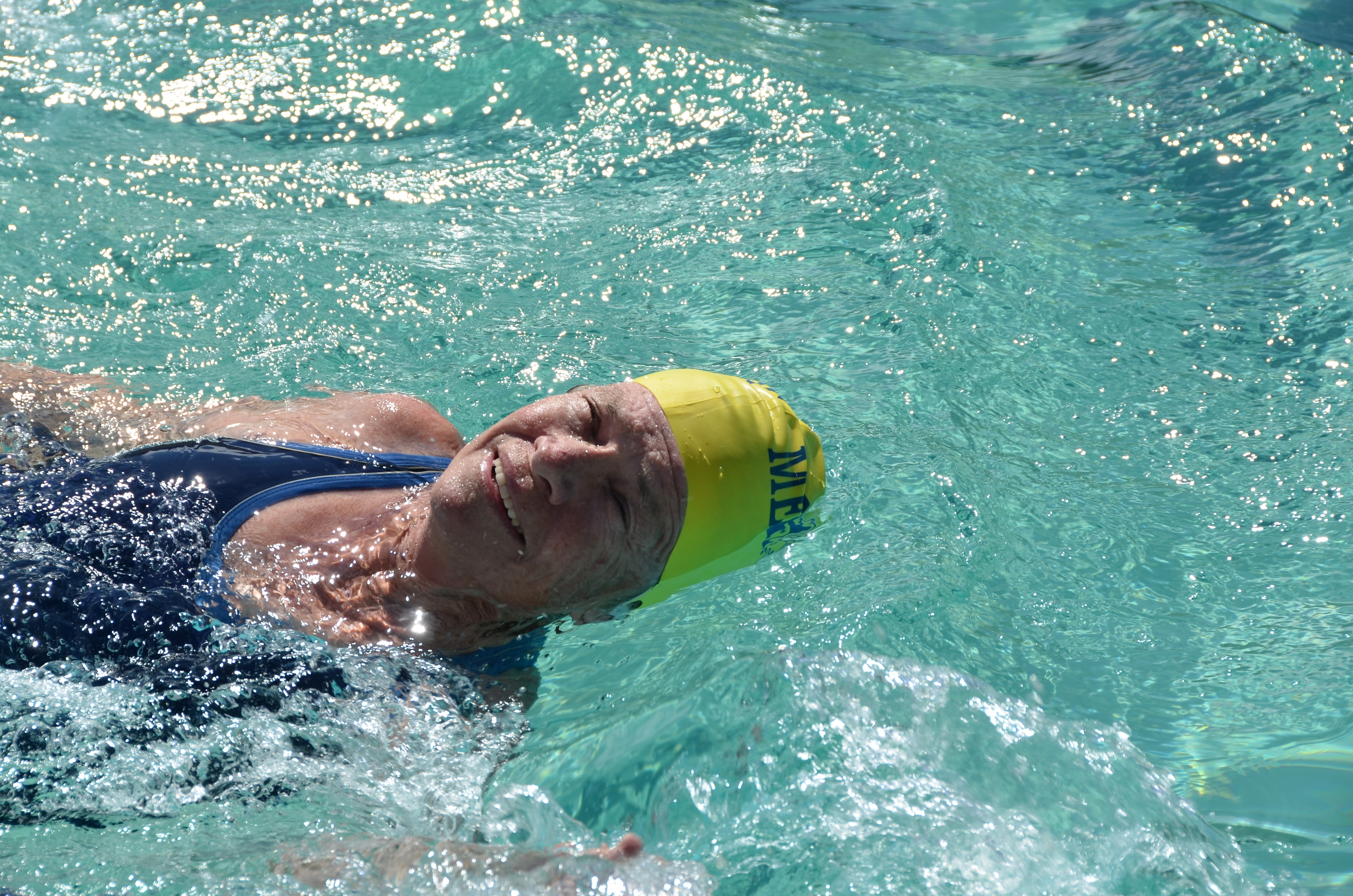 Image from the Mermaids photo book. Picture: Nina Kourea
"It's a support system too: everyone comes along and complains about this, that and the other and you go home and feel good," she says.
"The good thing is we're all ages. Our eldest is 88, and our youngest are in their early 40s."
"We're a happy club, we all enjoy it and have a good laugh."
Of course, quite a bit of swimming goes on too. Rain, hail or shine the ladies are in the pool, moving to the one at Dapto when Port Kembla closes in winter. Each meeting is a series of races in a number of strokes and grades. While there is serious training going on for future competitions, Napper says the weekly races aren't about beating each other.
"You're really racing against yourself, you're trying to improve your time."
The Mermaids began in the '60s when a group of mothers who were teaching asthmatic children to swim in a private pool decided they needed a club of their own.
Back then, the standard swimsuit was a structured and skirted number.
Now the club's uniform is much sleeker, a one-piece and cap in blue and yellow to match the summery surroundings of the pool.
Napper says the uniform is part of what unites the women.
"When you're in a Speedo, everyone is equal," she jokes.
"Yes, we have trouble recognising one another when we get clothes on," adds Dare with a chuckle.
It was this easy camaraderie between the 37 or so women who hit the pool every week that made photographer Nina Kourea want to take a closer look at the group.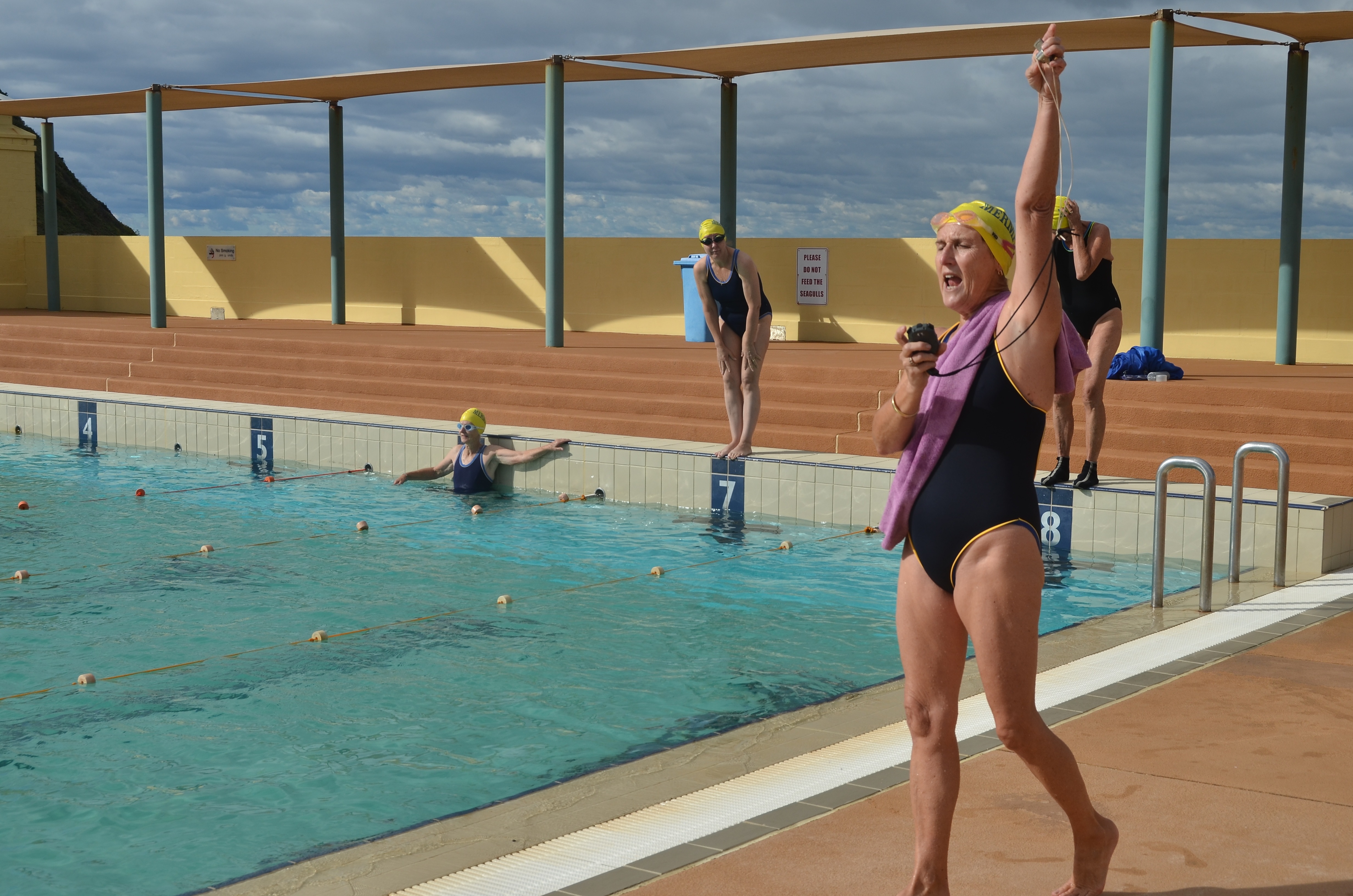 Image from the Mermaids photo book. Picture: Nina Kourea
"I swim at Port Kembla pool most mornings, usually on a Thursday, and I noticed the women laughing and joking and doing races all morning, so I went over and had a chat," she says.
Kourea decided the ladies would make perfect portrait subjects, so approached them about being part of her next project.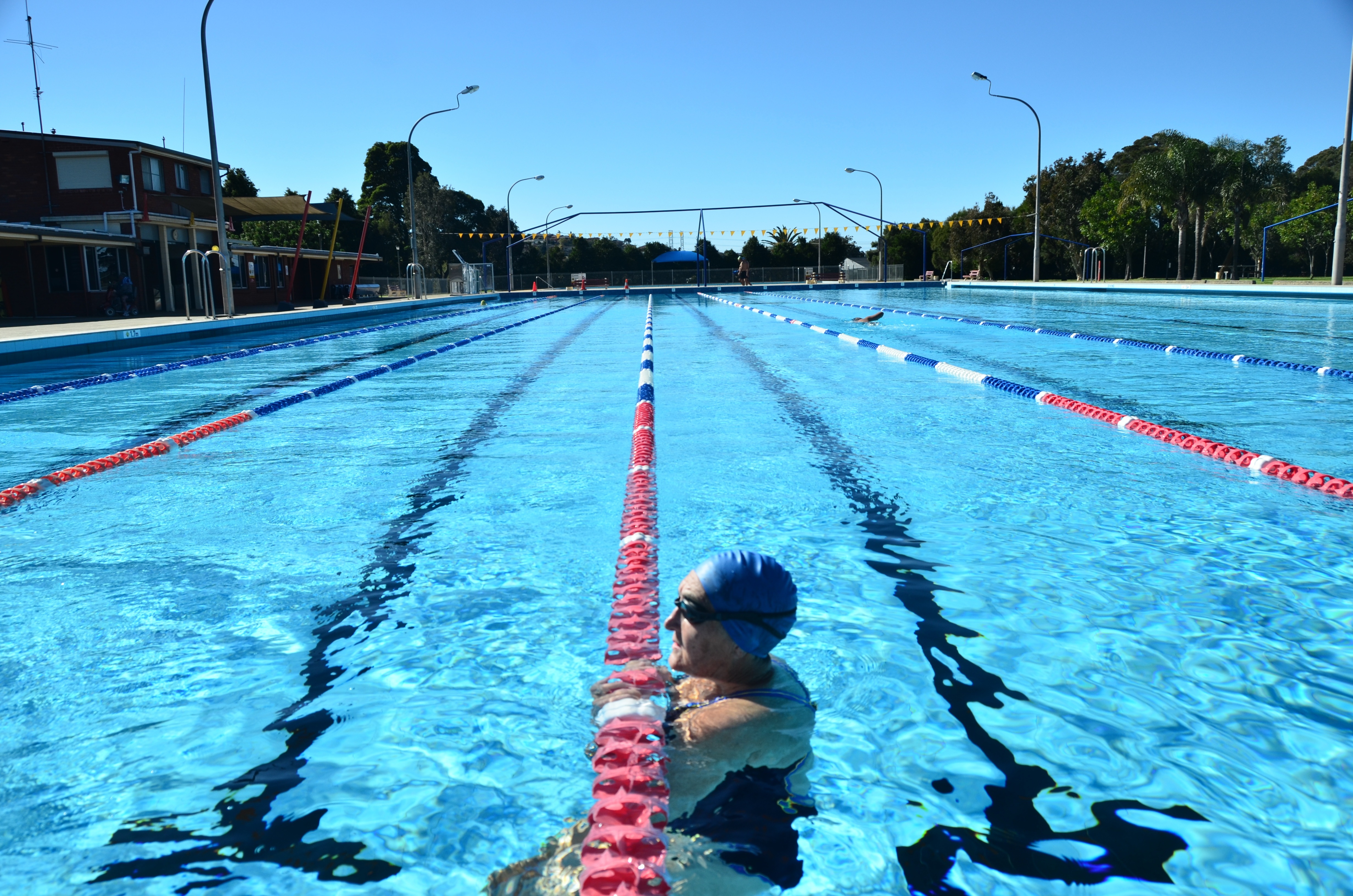 Image from the Mermaids photo book. Picture: Nina Kourea
Though they were initially a tad reluctant, not entirely sure why Kourea was so keen to photograph them, over the course of about six months she followed the women to training and competitions to take her shots – receiving more than a few gentle words of encouragement to think about joining the group herself.
For her, the project is as much about celebrating women as it is about celebrating getting older.
"They were asking 'why do you want to take a photo of us?', but I told them they do great things in the community and support one another," Kourea says.
"I just want to celebrate them."
Kourea tried to stay out of the ladies' way while she was working, preferring to catch them as they went about their business rather than posing them to get certain images.
The end result is a self-published photo book capturing the Mermaids in all their different incarnations – going full throttle in the pool, taking a breather after a tough swim, laughing and joking together as they wait to dive in.
"It looks absolutely beautiful,'' says Napper, who has been made a life member of the club.
''The book shows us in all our different shapes and forms, we're there in winter, all huddled up together in our big jackets and Ugg boots, and then we're out in the sun in the summer at Port Kembla, so it's a great variety."
The photo book was launched today at 12pm at the Red Point Gallery on Wentworth Street, Port Kembla, and includes a performance by Circus Wow's Bathing Belles.
Entry is via gold coin donation and food and drink are available.
The exhibition, which also includes documentary-style video recordings of the women, is on between 10am and 4pm tomorrow at the gallery.