Pictures CHRISTOPHER CHAN
A man was placed in a neck brace and stretchered into an ambulance after the truck he was driving overturned and spilt a large amount of coal over Masters Road, Spring Hill, on Tuesday.
Fire and Rescue NSW were forced to cut out the truck's window in order to free the man, who was trapped inside.
The driver was also given a breathing apparatus to wear while being loaded into the ambulance as a precaution. Members of the man's family arrived on scene shortly after he was taken to hospital, with some in tears. Police, fire fighters and paramedics responded to the incident.
The man was taken to Wollongong Hospital in a stable condition, suffering neck pain.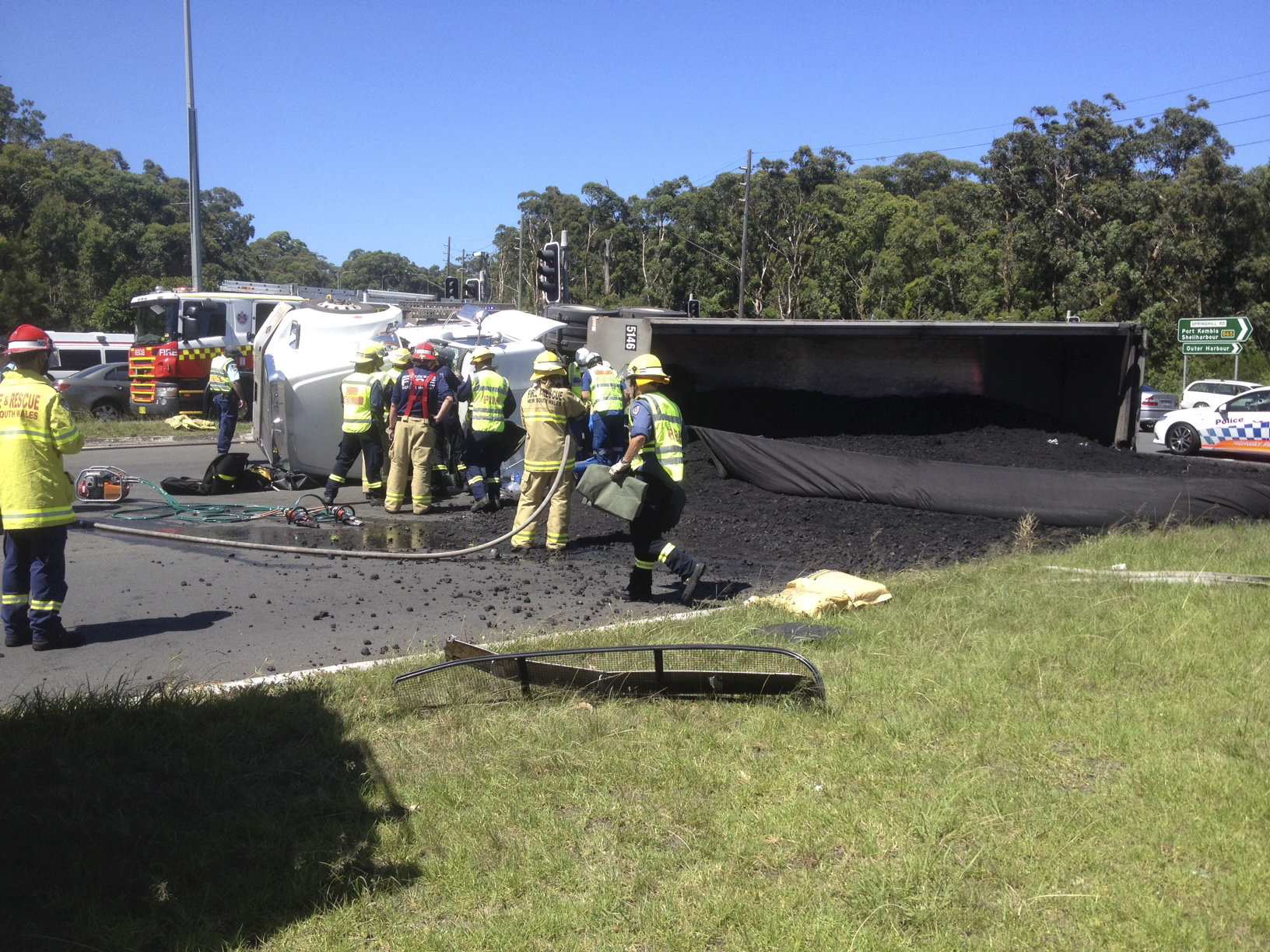 The crash occurred at the notorious intersection of Masters and Springhill Road about 2.55pm, causing traffic chaos for motorists.
Masters Road westbound between Springhill Road and Drummond Street was closed immediately following the crash.
Two of four north bound lanes of Springhill Road were also closed.
In November last year, the Illawarra Mercury reported Roads and Maritime Services had established new red-light speed cameras at the intersection. The cameras were expected to operate in warning mode from late December.
''These cameras have been installed due to the location's crash history, pattern of red-light running and high speed of the intersection – 80km/h,'' the RMS spokeswoman said.
From 2007 to 2011, there were 24 crashes at the intersection.