When Arthur Cratchley looked through his lens, he saw a region blessed with natural beauty and industrial vigour.
It was the 1960s and the West Wollongong father was working as a commercial photographer, snapping everything from major surf carnivals to molten metal and processing the shots in his backyard darkroom.
In 1965 – just a year after winning silver and bronze medals in the New York World Fair photographic competition – he was commissioned to photograph the Port Kembla Copper stack on its first day of operation.
The aerial shots depict the iconic structure before and after the first cloud of smoke puffs from its 198-metre peak.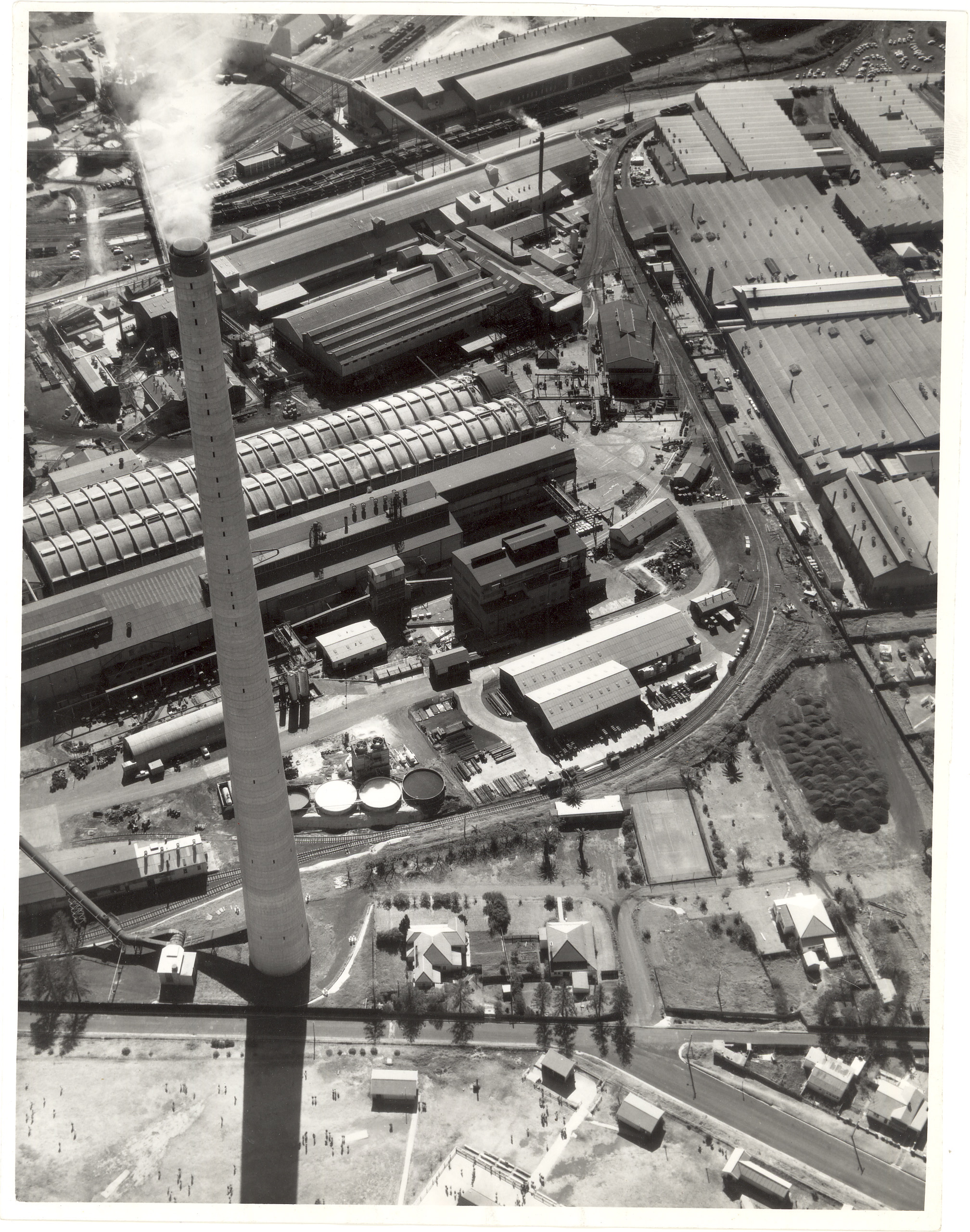 Arthur Cratchley photographed the stack on its first day.
It was a vastly different scene to the years earlier, when Mr Cratchley had photographed the first lengths of reinforced steel shooting up out of the site's massive concrete base.
His son David recently discovered the negatives while sorting through items at his mother's house. The photos had been stored and forgotten after Arthur died in the 1980s.
He said his father – who later made the 2-hour climb up and down the stack on two occasions to photograph damage to the chimney – would have understood the need to demolish the structure.
''Dad, I think, would look at it as progress that it is coming down,'' he said.
''He'd probably think that maybe it would be nice to keep it but he would accept why it needs to come down.
''While I personally don't want to see the stack go, I'm looking forward to seeing the skyline without the stack because it will be, for a little while, a shock to our memory.''