For many, the best part of Christmas is receiving a surprise gift to treasure.
It must have been an extra special day, then, for the Brudenell family as they welcomed baby Fenix into the world two weeks earlier than planned.
Mum Carissa unexpectedly went into labour on Christmas Eve, more than a fortnight before her January 6 due date.
"It was such a surprise last night," she said from her bed in Wollongong hospital's birthing unit on Wednesday morning.
Fenix Cooper Brudenell, named for a character in the video game Gears of War as well as the Big Bang Theory television show, was the first baby born in Wollongong hospital on Christmas day, arriving at 3.50am.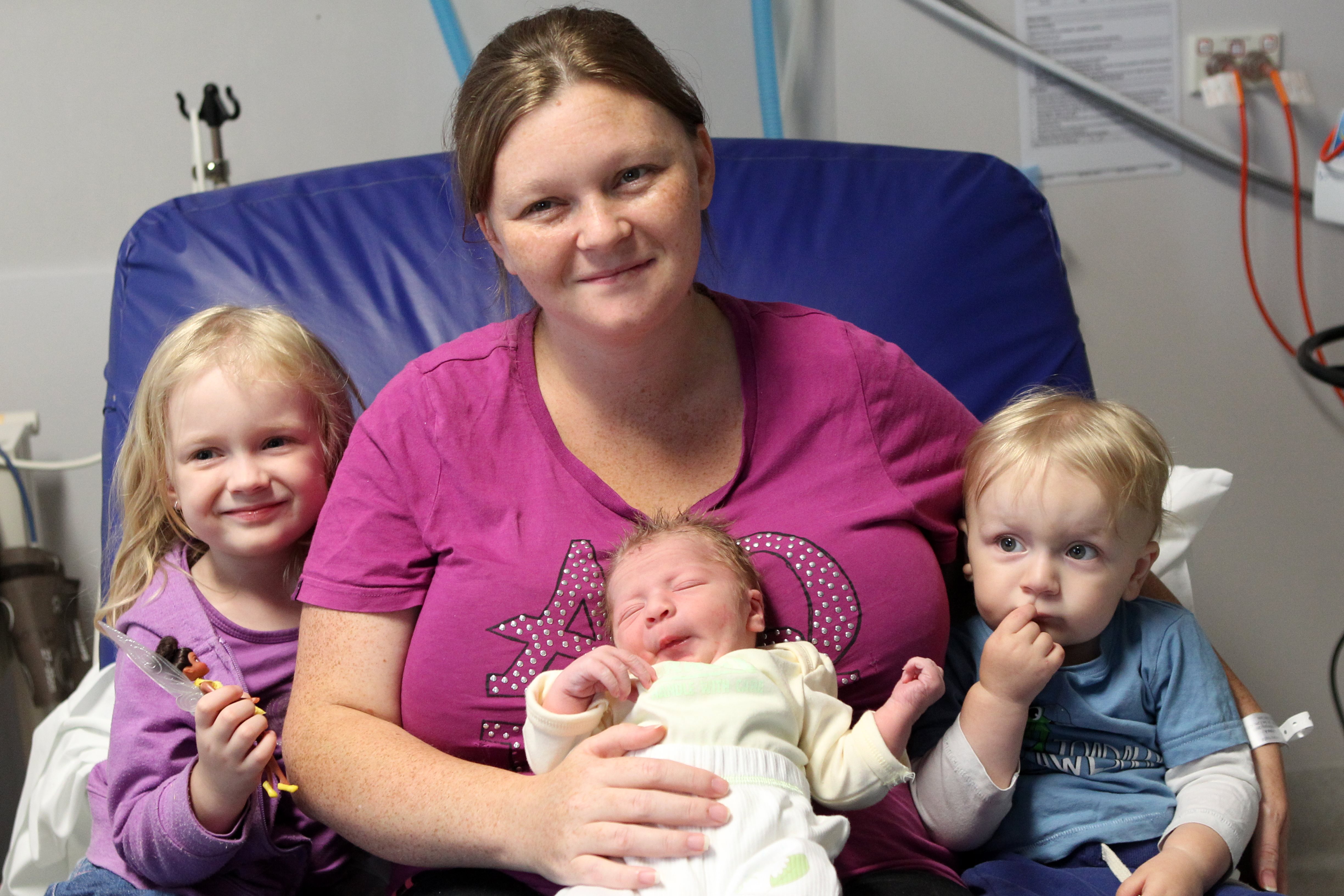 Carissa Brudenell holds newborn Fenix, as siblings Megan and Austin look on.
Midwives at Wollongong said four babies were born on Christmas morning.
Fenix is a baby brother for Megan, 4, and Austin, 1. They seemed more than happy to have their morning of present opening interrupted by the surprise arrival of a new sibling, and keen to check out the new addition to the family.
"He's got really big toes," mused Megan, her fairy doll toy clutched firmly in hand.
"They're not big, just long," mum laughed.
Dad Adam said he, his wife and children were planning to have Christmas lunch with his extended family, and would be bringing along more than gifts, ham and lollies to the table.
"We haven't told anyone yet that she's had the baby," he said.